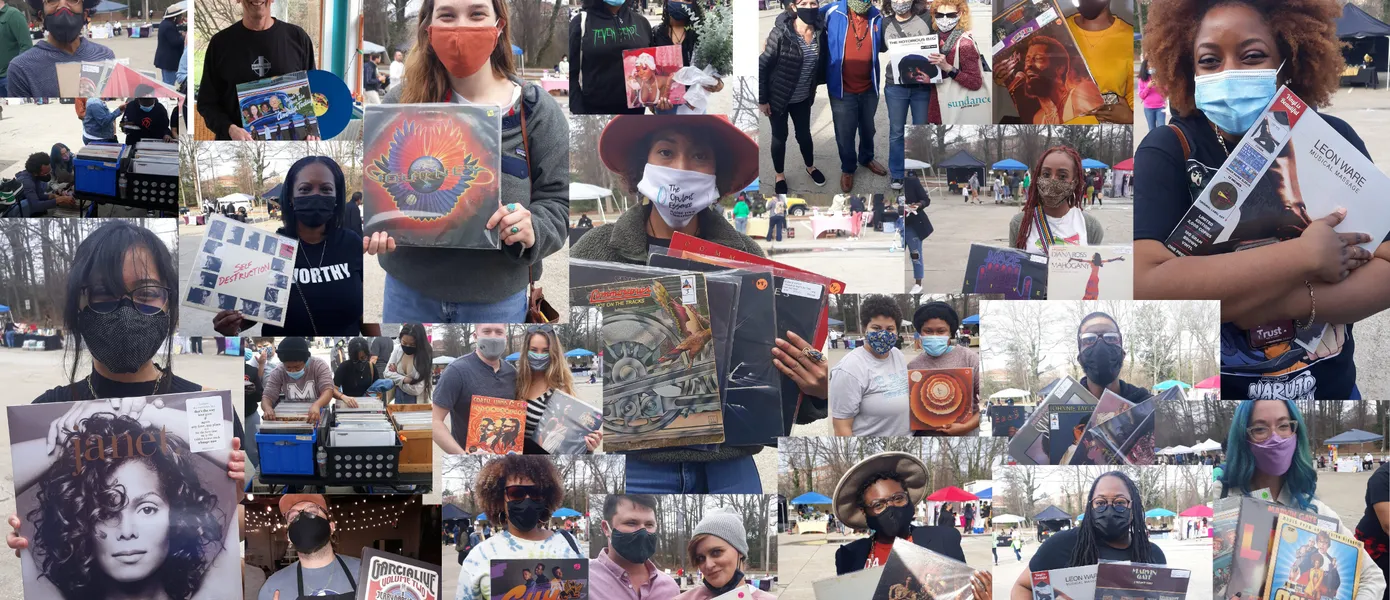 Quick View
Mac Miller's Swimming marked a pivotal point in the late artist's career. His devotion to constant sonic exploration and artistic reinvention had already been well-documented prior to the album's release -- the quantum leap from his Billboard chart-topping debut Blue Slide Park to his sophomore album Watching Movies with the Sound Off, his tour de force as a producer on his 2014 mixtape Faces and ability to direct a full band on 2016's The Divine Feminine were evidence of his steadfast commitment to growth in his craft. Yet upon its release, Swimming was immediately understood by both his fans and critics alike as the high water mark of his career: an album that perfectly showcased the musical chops he had developed vocally and instrumentally over the course of a decade. This understanding was reinforced when, just 3 days after the album's release, NPR Music published a Tiny Desk Concert where Miller and band performed album cuts "Small Worlds," "What's The Use?" featuring regular collaborator Thundercat and "2009" with a full band. The now-iconic performance remains one of the highest streamed performances in the history of NPR's Tiny Desk Concert series and is now available on vinyl for the first time.

NPR Music Tiny Desk Concert vinyl, featuring the live recording of the 2018 performance from NPR Headquarters in Washington, D.C.
Quick View
People's Instinctive Travels and the Paths of Rhythm is, quite simply, one of the finest albums in hip-hop. It's easy to argue that a Tribe Called Quest reached their zenith on this, their debut album: though they went on to produce another world-class disc (The Low End Theory) and broadened their palates and their consciousness, never again were they quite this naturally free and easy. Q-Tip and Phife's delivery is deceptively simple, flowing like wine and tasting like candy, and Jairobi adds some contrast. The music, so self-assured that it never raises it's voice to make a spectacle, follows suit. Four albums later, on their last tour, songs from Paths of Rhythm still were at the top of the set list. - Randy Silver.
Quick View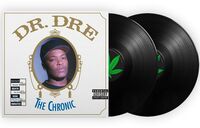 Dr. Dre's Debut 'The Chronic' Returns to Interscope and Streaming Services BY CARL LAMARRE Dr. Dre's solo debut album, The Chronic, is celebrating it's 30th anniversary with a special re-re[1]lease on Interscope Records and a return to streaming services after nearly a year away. "I am thrilled to bring The Chronic home to it's original distribution partner, Interscope Records," says Dre in a press release, adding that working with the label "to re-release the album and make it available to fans all over the world is a full circle moment for me." Steve Berman, vice chairman of Inter[1]scope Geffen A&M, expressed similar ex[1]citement, saying: "Dr. Dre is without a doubt one of the most iconic and groundbreaking artists in the modern era. He has also used his platform to fuel some very impactful philanthropic efforts that will ensure his legacy is felt for generations to come. Dre's solo career all started with the The Chron[1]ic, one of the most celebrated recordings of all time. To have this album at Interscope once again where we work with Dre and his amazing team at Aftermath day in and day out is incredibly gratifying for me personally and all of us at Interscope." Earlier this month, Billboard reported that Dre sold his music assets to Universal Music and Shamrock Holdings for a deal estimat[1]ed to be $200 million. According to sources, the assets include mainly passive income streams, such as artist royalties from two of his solo albums and his share of N.W.A. art[1]ist royalties; his producer royalties; and more. The Chronic had long been available on streaming services but was pulled, along with several other Death Row classics, after Snoop Dogg purchased the label early last year. Considered one of the most storied al[1]bums in hip-hop, The Chronic had a splashy debut on the Billboard 200, entering the charts at No. 3. Released in 1992 on Death Row Records / Interscope, Dre's magnum opus earned three Hot 100 top 40 hits, "most notably "Nothin' But a "G" Thang," which peaked at No. 2. John Janick, chairman of Interscope Geffen A&M, said: "From my first day at Interscope the significance of Dr. Dre as a foundational artist at this label was incred[1]ibly important to me. We take our responsi[1]bility to Dre and his amazing body of work very seriously and we are honored to work closely with him on this re-release of one of the most important albums of all time."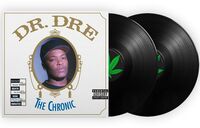 Quick View
SOS is the second studio album from GRAMMY award winning singer SZA, and the follow up to 2017's major label debut album Ctrl. The genre-blending album contains elements of pop, R&B, soft-rock, gospel, and hip-hop. SOS features guest appearances from Travis Scott, Don Toliver, Phoebe Bridgers, and the late Ol' Dirty Bastard. SZA worked with a variety of hitmaking producers including Ctrl collaborators ThankGod4Cody and Carter Lang, along with Jeff Bhasker, Rob Bisel, Benny Blanco, Kenny "Babyface" Edmonds, Emile Haynie, Rodney "Darkchild" Jerkins, Jay Versace, and more.
Quick View
Vinyl LP pressing. 2021 EP release from Grammy-nominated singer-songwriter Lucky Daye. The EP followed his 2019 highly acclaimed debut album, Painted. The release features powerful contributions from Ari Lennox, YEBBA, Mahalia, Queen Naija, and Joyce Wrice making this a mandatory listen for any and all music lovers across eras and genres.
Quick View
"As we enter into The Age Of Pleasure, "Lipstick Lover" is our freeassmothafucka anthem inspired by f.a.m. for f.a.m. This is our oasis made with love, rooted in self acceptance, throbbing in self discovery, and signed with cherry red kisses from me to you.  " 
- Janelle Monáe

Janelle Monáe, music's foremost freeassmuthafucka, has shared her scintillating new single, "Lipstick Lover," available now. 
Arriving on the heels of her showstopping Met Gala appearance, "Lipstick Lover" heralds the arrival of Monáe's hugely anticipated new album, THE AGE OF PLEASURE, due out June 9th. Pre-orders/pre-saves – including limited edition vinyl – are available now.
 
THE AGE OF PLEASURE also includes the acclaimed new single, "Float (Feat. Seun Kuti + Egypt 80)." Hailed by Pitchfork as "swaggering, brass-heavy…the sound of a top-tier talent doing a little victory dance," the track is joined by an official dance video.

Janelle Monáe is without question one of the most celebrated artists of the modern era, an 8x GRAMMY® Award-nominated singer, songwriter, producer, performer, and fashion icon known worldwide for her inimitable style and visionary sound. With multiple celebrated albums, THE ARCHANDROID (2010), THE ELECTRIC LADY (2013), and DIRTY COMPUTER (2018), numerous critically-acclaimed theatrical and television performances,  and her unwavering activism for social justice and the LGBTQIA+ community, Monáe continues to be one of the most compelling and important artists of this generation.
Quick View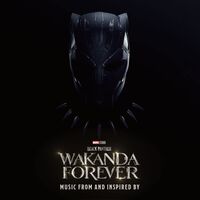 Black Panther: Wakanda Forever - Music From And Inspired By LP (Various )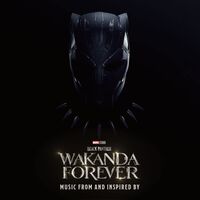 Quick View
Double 200gm vinyl LP pressing. From Sam Cooke's teenage debut as a full fledged member of the legendary Soul Stirrers in 1951 through his career as a rhythm and blues phenomenon thanks to the recordings for which he is acknowledged as the progenitor of Soul music. His hit songs, most of which he wrote, went on to become pop standards, enduring to this day. Sam Cooke's amazing body of work is encapsulated in SAM COOK: PORTRAIT OF a LEGEND 1957-64, the ultimate Sam Cooke greatest hits package.
Quick View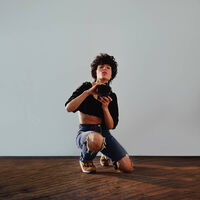 Emily King has a near-magical gift for digging into life's deepest sorrows and uncovering unexpected beauty and illuminating truth. The NYC-bred artist brings ever-evolving levels of depth and nuance to her songwriting, rooting each revelation into a mesmerizing blend of soul, R&B and forward-thinking pop. Special Occasion - the follow-up to the multiple GRAMMY-nominated Scenery (2019) - is an intimate look at the ways we love, grieve, and stumble toward a greater sense of self-understanding.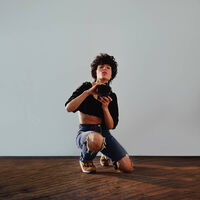 Quick View
Quick View
Double vinyl LP pressing. The Notorious BIG delivered his debut album, Ready to Die, in September 1994. It's lead single, "Juicy," went gold, and the follow-up smash, "Big Poppa," achieved platinum sales and went Top Ten on the pop and R&B charts. Biggie's third single, "One More Chance," tied Michael Jackson's "Scream" for the highest debut ever on the pop charts; it entered at #5 en route to an eventual peak at #2, and went all the way to #1 on the R&B side. By the time the dust settled, Ready to Die had sold over four million copies and turned the Notorious BIG into a Hip Hop sensation - the first major star the East Coast had produced since the rise of Dr. Dre's West Coast G-funk.
Quick View
2LP set. Reissued in 2018! Mighty 17-track anthology from 2007 includes team-ups with Eminem, Snoop Dogg, R Kelly, Faith Evans & Mary J. Blige, Bone Thugs-N-Harmony and others. (NOTORIOUS BIG)
Quick View
Vinyl LP pressing. Doris is the debut studio album by Odd Future member Earl Sweatshirt; it was released on August 20, 2013. Doris follows his first mixtape Earl, which was released in 2010 when he was sixteen. After returning from a forced stay in a Samoan boarding school, he began working on his debut album and signed a deal with Columbia, rather than Odd Future's Odd Future Records. Doris features guest appearances from Odd Future members Domo Genesis, Frank Ocean, Tyler The Creator along with Casey Veggies, Vince Staples, RZA and Mac Miller. Production was primarily handled by Sweatshirt under the pseudonym randomblackdude and production duo Christian Rich. Additional production was provided by Matt Martians, The Neptunes, RZA, Samiyam, BadBadNotGood, Frank Ocean, and Tyler The Creator.
NCT 127 - The 5th Album 'Fact Check' - SM Entertainment Co., Ltd.
NCT 127's fifth full-length album 'Fact Check' consists total of nine songs, including the single 'Fact Check (Mysterious)' of the same name, a rhythmical dance song based on an intense main synth loop. It expresses NCT 127's confidence that they wouldn't fear to 'fact-check' to compare themselves with artworks forever valuable. Indie Exclusive content includes CD, 1 cover (random out of 9), 1 Lyric Paper, Postcard Set (includes 4), 1 Sticker, & 1 Indie Retailer-Exclusive Photocard (random out of 9).



Reba McEntire - Not That Fancy - Rockin' R Records, LLC
Reba McEntire releases her companion album to her new book-"Not That Fancy: Simple Lessons on Living, Loving, Eating, and Dusting Off Your Boots" which is also released on October 6th. All songs are stripped down/acoustic versions of some of her biggest hits and was produced by Grammy Winning producer, Dave Cobb. It also includes 3 new classic stripped down/acoustic songs that have never been released, and it also includes a brand-new song- "Seven Minutes in Heaven".



Darius Rucker - Carolyn's Boy - Capitol Nashville
Darius Rucker releases his 6th Country Studio album- Carolyn's Boy which features 14 songs including #1 song- "Beers and Sunshine" and the hit single- "Fire's Don't Start Themselves." The album title is named after his mother. Rucker embarked on a successful solo career, applying his versatile baritone to acclaimed R&B and country efforts like the platinum-selling Learn to Live (2008) and True Believers (2013), and 2023's Carolyn's Boy, which featured the hit single "Beers and Sunshine."

  

Run The Jewels - Run The Jewels: 10th Anniversary - Seeker Music Group
Run The Jewels - Hip-hop's preeminent collaboration between veteran rhyme-slayers El-P and Killer Mike have gone from a whim-driven underground rap project to a worldwide sensation since the release of their 2013 debut Run The Jewels. Mixing the industrial grime of New York City with the vibrant bounce of the dirty South, they forge hip-hop's future while adhering to the core tenets of it's bedrock: gymnastic displays of skills, incendiary political rhetoric, merciless braggadocio, battle-honed assholery, R-rated punchlines and a back-and-forth that brings the interplay of the shell-toe Adidas era screaming into our contemporary nightmare. Tearing up the music industry rulebook, their self-titled 2013 debut was originally released through a series of website-crashing free album downloads. Featuring Outkast's Big Boi on Banana Clipper and Prince Paul on Twin Hype Back, it's a "rough and rabid ride"; a "swaggering victory lap for two artists at the peak of their creativity"; and been dubbed "one of the best hip-hop records of 2013"." Now available in a special 10th Anniversary Edition with the original and instrumental album, packaged in a double gatefold sleeve with split-coloured vinyl.



Lil Peep - Hellboy - Death Note Music, LLC
Recorded in Los Angeles in less than two months with a close-knit group of producers, HELLBOY became Lil Peep's breakthrough mixtape upon its initial release on September 25, 2016. He was just nineteen-years-old. HELLBOY made waves in underground circles for its gritty vocals and sampling of classic guitar riffs, and remains a fan favorite seven years later. "We know Gus would love to see Hellboy released so beautifully on vinyl for his fans." - Lil Peep's mother, Liza Womack. This is a double LP, gatefold packaging, featured on cloudy red vinyl. 45RPM, and includes a HELLBOY sticker.

Meat Puppets Megaforce Reissues - Megaforce
Meat Puppets have teamed up with Megaforce Records for remastered reissues of the band's classic SST Records output spanning 1981 through 1989. This week sees the release of In A Car, Up On The Sun plus, a new live album titled Camp Songs — recorded in the '90s. 



+++ (Crosses) - Goodnight, God Bless, I Love U, Delete. - Warner Records

  

The Drums - Jonny - ANTI



Asking Alexandria - Where Do We Go From Here? - Better Noise Music Group

  

Read More

Jason Isbell - Southeastern 10 Year Anniversary Edition - Southeastern Records
Jason Isbell's songs are filled with ghosts. They're haunted by spirits both welcome and unwelcome, by the personal and historical legacies that make us who we are. Nowhere Is this more evident than on his 2013 breakthrough album Southeastern. Isbell offers confessions. reflections. and promises that contront and make communion with those who have come before and remain wIth us still. Its twelve tracks represent an extended meditation on the concept articulated by another celebrated southern storyteller, author William Faulkner: "The past is never dead. It isn't even past." The remastered album is available as Indie Exclusive Transparent Clearwater Blue Vinyl, LP, Deluxe 3LP Box Set or Deluxe 3CD Box Set.



Green Day - Dookie: 30th Anniversary - Reprise
Green Day's third studio album Dookie was released in February 1994, and has since sold over 15 million copies worldwide, including 10 million in the US (RIAA Diamond certified). The album is an iconic punk-rock-pop masterpiece and one of the most influential and defining albums of the 1990's. It spawned five hit singles that are still hugely popular songs: "Longview", "Basket Case", "Welcome to Paradise", "When I Come Around", and "She". Limited Edition Super Deluxe Box Sets (vinyl and CD) are being released to celebrate the 30th Anniversary of this landmark album. In addition to the original album, the super deluxe box sets will include a wealth of rare and unreleased material. The legendary Woodstock '94 performance is included – previously released as a very limited Record Store Day vinyl release. The 6 LPs (or 4 CDs) also feature 17 unreleased demos, 6 studio outtakes (3 unreleased), and a 17-track unreleased club show from Barcelona in 1994.  The deluxe vinyl box features the six LPs pressed on 6 different varieties of brown vinyl, plus a 36-page 12" x 12" book. The box also includes many fun memorabilia items inspired by the "Dookie" artwork: Doggie Poop Bags, Air-Freshener, Poster, Color-in litho, Button Set, Magnet Sheet, Postcard, Bumper Sticker and Paper Plane.  The CD box includes 4 CDs (the same audio content as the vinyl box), 48-page book, Button Set, Air-Freshener, Magnet and two stickers.



Jonas Brothers - The Family Business - Republic Records
The Family Business compiles the Jonas Brothers' hit singles together in one collection alongside two tracks from DNCE and four tracks from Nick Jonas' solo albums. The release serves as a companion piece to their current live show dates (entitled "The Tour") and their most recent studio release The Album which reached the top 3 in the USA and the UK upon release in May 2023. 2023 has been a busy year for the trio that has also included an appearance on Saturday Night Live, a sold-out residency on Broadway, tour dates at Yankee Stadium, Wrigley Field and Dodger Stadium, and a collaboration with TOMORROW X TOGETHER. In July, the recent Streamy Award winners announced an extension for "The Tour" with added dates in North America into December 2023, as well as shows in Australia, New Zealand and across Europe in 2024.



Boy Named Banjo - Dusk - Mercury Nashville
Dusk, Boy Named Banjo's exhilarating new album, is indeed an electrifying dose of lightning in a bottle, one that explores the full sonic and emotional spectrum of the band's rich, eclectic sound, from late-night, feel-good, fall-in-love party anthems to stripped-down, introspective meditations on loneliness, loss, and letting go. The writing is keen and incisive here, artfully grappling with lust and longing, hope and heartbreak, regret and redemption, and the Nashville five-piece's performances are nothing short of exhilarating, blurring the lines between Music Row and Laurel Canyon with lush harmonies and bold, cinematic arrangements.

  

Steven Wilson - The Harmony Codex - Spinefarm
Steven Wilson is an English musician and record producer. Currently a solo artist, he became known as the founder, lead guitarist, singer and songwriter of the band Porcupine Tree. He has also worked with artists such acts as Opeth, King Crimson, Pendulum, XTC, Tears for Fears and Roxy Music. His honors include four Grammy nominations: twice with Porcupine Tree, once with his collaborative band Storm Corrosion and once as a solo artist. The Harmony Codex is his most ambitious album to date.



NCT 127 - The 5th Album 'Fact Check' - SM Entertainment Co., Ltd.



Lil Peep - Hellboy - Death Note Music, LLC



Meat Puppets Megaforce Reissues - Megaforce



Run The Jewels - Run The Jewels: 10th Anniversary - Seeker Music Group



Darius Rucker - Carolyn's Boy - Capitol Nashville

  

Reba McEntire - Not That Fancy - Rockin' R Records, LLC



Read More
---
---